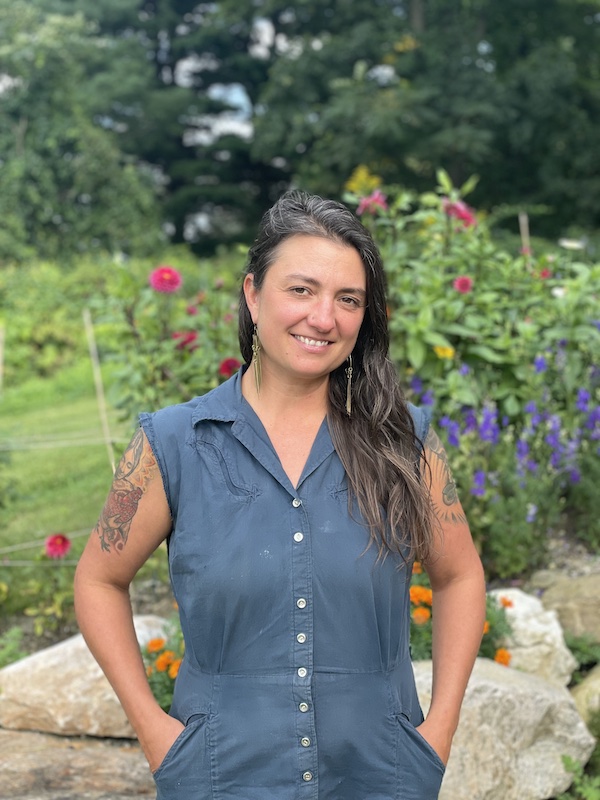 Molly Comstock, Campaign Manager, Harry Conklin Fund for Farmsteads
For the past 10 years, Molly Comstock has been managing farms and growing food throughout the Hudson Valley and Berkshire regions. She started Colfax Farm in 2012, and uses organic and no-till growing practices while focusing on creating community and connection for her CSA members and customers. As a farmer, she strives to foster an environment where people can know and connect with their farmer, their food, the land, and each other.
Molly was raised in Central New York State on a very small family farm with chickens, goats, and a huge vegetable garden. Her mother was committed to feeding her family in a healthy way and protecting the environment. Her parents were deeply committed to social justice issues and spent time volunteering with Habitat For Humanity, and traveling to Honduras and Mexico for different humanitarian projects. Their lives were, and continue to be, an inspiration to Molly to make a meaningful contribution to this world.
She cares deeply about access to land and affordable housing for small farmers, especially as global climate change and economic concerns threaten local agriculture. She brings this passion and desire to support her peers to her work for the Harry Conklin Fund for Farmsteads and hopes to build widespread awareness around the issue of land security in her role as Campaign Organizer.
Molly can be reached at farms@berkshirecommunitylandtrust.org