Farmsteads for Farmers:
help us secure permanent land access for small-scale farming and farmer housing
Farmsteads for Farmers brings an innovative approach the problems of farmland and worker housing insecurity. The campaign will place ownership of land in community hands, via the Berkshire Community Land Trust, while enabling farmers to build equity in improvements such as buildings, infrastructure and even soil quality. This means that community donations raised not only support a single farm enterprise, but secure affordable access to area farmland into the future.
In this way, the campaign advances a vision for a resilient, more self-sufficient Berkshire food system.
Read about the effort to secure River Run Farm in Great Barrington, the campaign's first site.
See a recap of our community gathering held May 19 at River Run and watch the recordings.
Buy your Farmsteads for Farmers cap for $35 or 30 BerkShares at the Great Barrington Farmers' Market on Saturdays from 9am to 1pm.
Supporting Small Farmers:
A Crisis of Land and Housing Insecurity
Market farmers— those growing food for people— are critical to our local economy. In a time of climate change, supply chain instability, and soaring land prices, the Berkshires must find new ways to accommodate small-scale farmers growing for their communities.
While the Berkshires love their small farmers, many of them access land on short-term leases without security, and often face financial struggles behind the scenes. With real estate prices soaring in recent years, access to land and housing are increasingly out of reach for those who would take on this noble work. This problem was highlighted by a 2021 tour of South County farms by Commissioner of Agriculture, John Lebeaux; it featured Colfax Farm, which had lost a handshake lease, and contrasted it with the Community Land Trust model of long-term tenure exemplified at Indian Line Farm.
The Farmsteads for Farmers campaign was created as a response: to serve those who seek security on the land to feed their neighbors. Resources to protect farmstead sites are vital to a building resilient, sustainable future.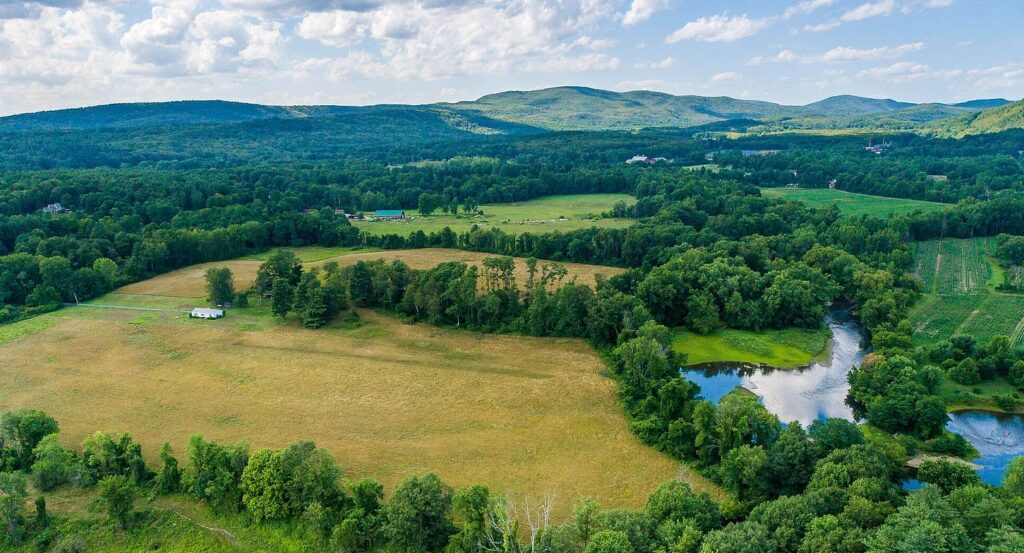 Why Farmsteads?
A farmstead includes a home, barns, sites for greenhouses, plus flat land for growing or grazing, and successful small farmers generally live on the farm where they are overseeing intense production, such as at Indian Line Farm.
It may appear from a drive through the region that ample farmland is available. But larger tracts of arable land—for haying or other feed, for large-scale pasturage or commodity growing—are well-served by conservation land trusts, which purchase development rights on land otherwise in private ownership. In such cases, it can mean:
houses on the site are often not farmer-occupied
heavy equipment and chemicals
individual parcels managed as just one of a scattering of sites
The prevailing system may keep fields in production, but fails to serve the needs of small farmers who seek to farm sustainably and in close connection with their land. What they would ask of their broader community in return is not much: support to make a modest home, to build equity through careful labor, and to put down roots.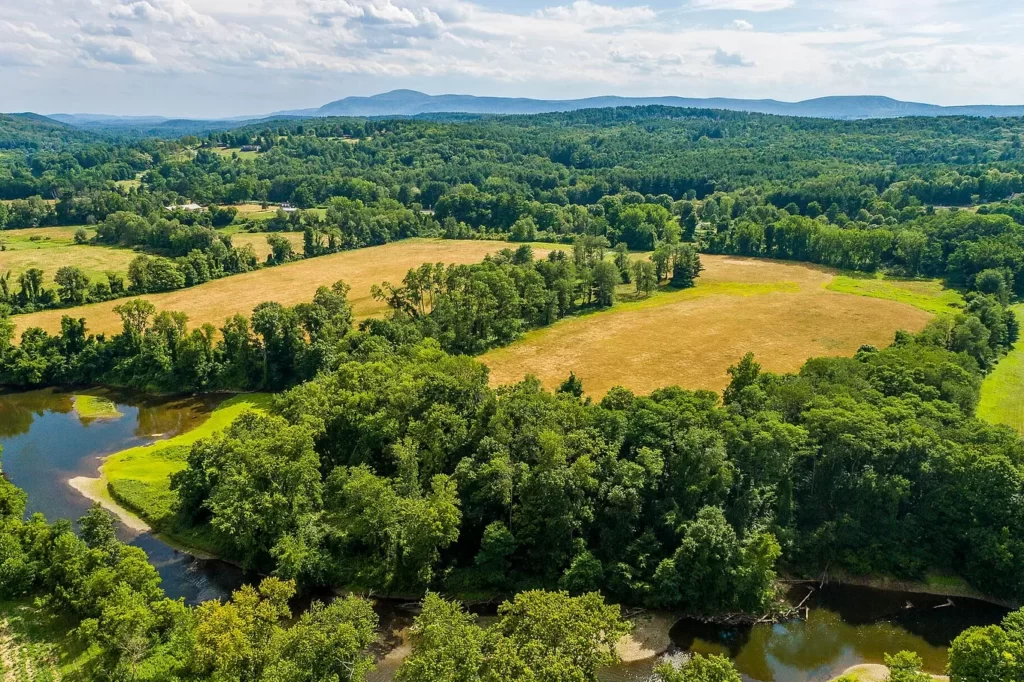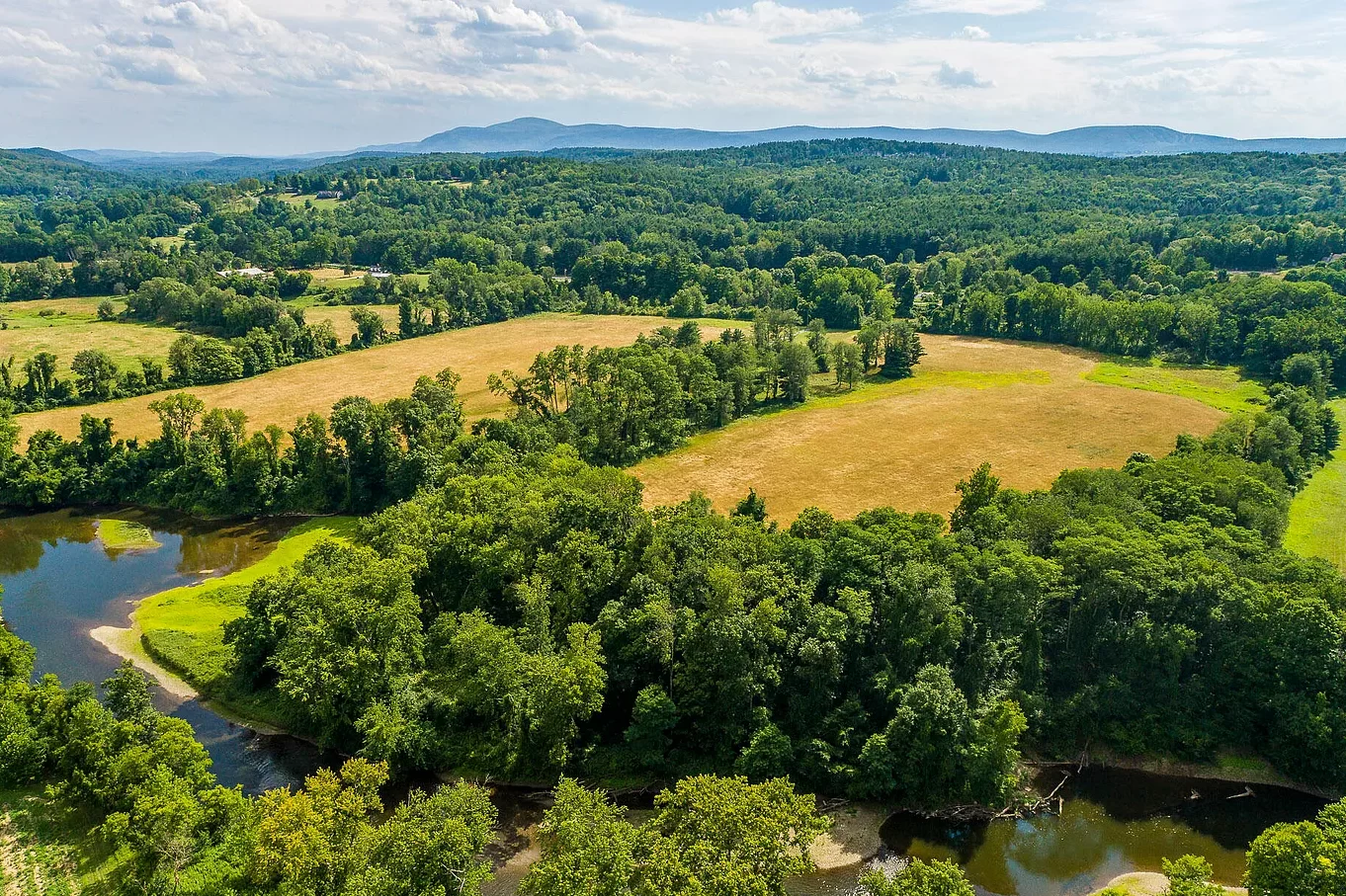 The CLT Model: a Proven Approach
Community Land Trusts are an innovative tool for preserving economically-vital lands, including agricultural land. This model removes the burden of land debt from the farmers' startup costs while providing them the change to gain equity in structures and improvements. Farmers own buildings and infrastructure on the land through 98 year-leaseholds, which are renewable and inheritable.
If the farmer needs to leave, the farmer can sell their leasehold at a resale formula that excludes the land cost, keeping the site affordable to the next farmer. The lease can include conditions such as organic methods of tillage and minimum crop production, ensuring that a one-time community donation of the land value keeps the site in active production into the future.
Indian Line Farm: a Successful Example of Community Land Trusteeship
The success of Indian Line Farm, placed into B.C.L.T. trusteeship in 1999, demonstrates the advantages of this innovative model to both community and farmers:
land debt is removed from start-up costs
long-term, inheritable lease enables farmers to build equity in their improvements.
a resale formula keeps the site affordable for future farmers
Elizabeth Keen and Alex Thorp are among the most respected CSA farmers in South County, serving hundreds of shareholder families, selling at the Great Barrington Farmers Market as well as wholesale to area restaurants and stores. A 2022 Conway School report to the town of Great Barrington recommends the example of Indian Line be replicated to address affordable land access for regional food security.
It's up to us, the community, to secure sites like River Run, ensuring they remain working farmsteads into the future.
Supporting Farmsteads for Farmers
Tax-exempt donations may be made online or mailed to:
Berkshire Community Land Trust, P.O. Box 276
Great Barrington, MA 01230
with Farmsteads for Farmers in the memo line.
Donations of land are also most welcome. Please email farms@berkshirecommunitylandtrust.org or call 413 528 4472 for a consultation.
Follow us on Instagram to stay up to date with future activities.
Press coverage of Farmsteads for Farmers (2021-23)
A River Runs Through It: Berkshire Community Land Trust celebrates the first site designated for the nonprofit's Farmsteads for Farmers campaign, Berkshire Edge, July 2023
Jane Iredale wants to inspire others to save land for farmers. She started by buying 79 acres in Great Barrington until a land trust can raise the money, Berkshire Eagle, May 2023
A new concert series aims to help Berkshire County farms and farmers stay local, Berkshire Edge, May 2022
Conklin Fund for Farmsteads established, Berkshire Eagle, August 2021
Business Briefs: Harry Conklin Fund for Farmsteads, The Berkshire Edge, August 2021
Comstock to coordinate Conklin Fund, Berkshire Eagle, October 2021
New fund looks to lend stability to small farms, Berkshire Trade and Commerce, October 2021
Berkshire farmer Molly Comstock searching for affordable land to relocate Colfax Farm, Spectrum News, April 2021