Farmsteads for Farmers Campaign Cap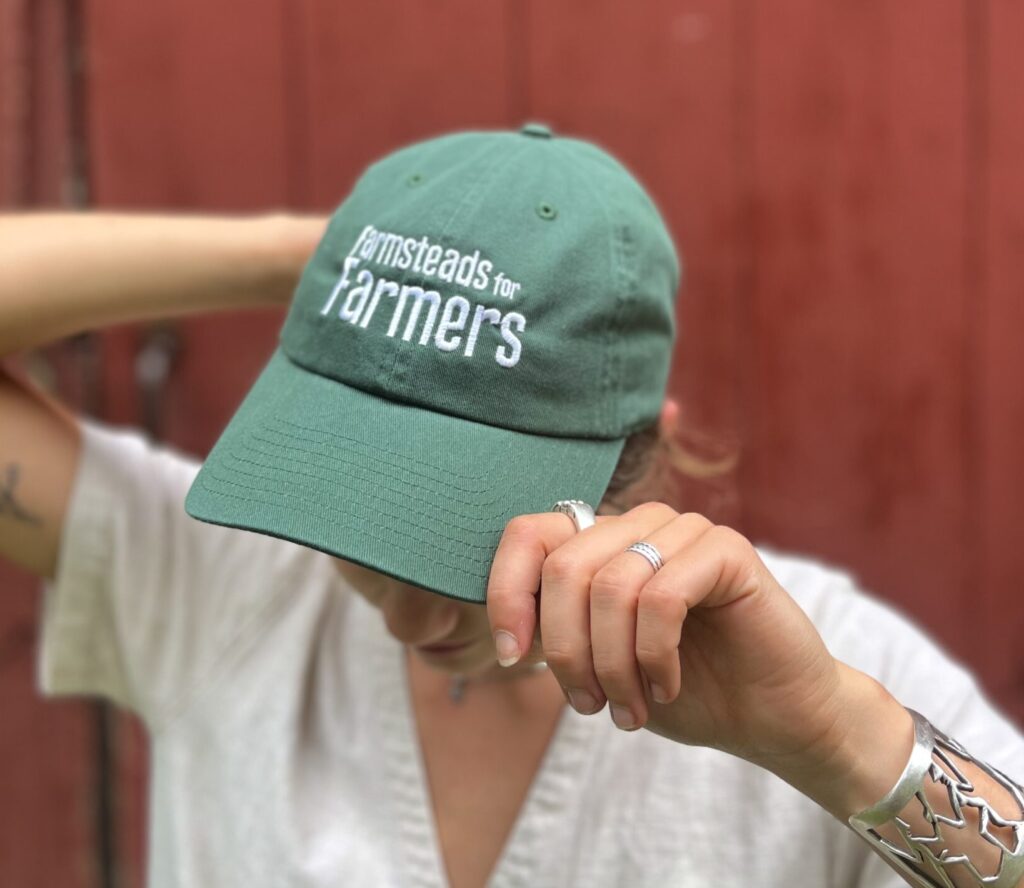 Our Farmsteads for Farmers campaign has swag!
Show your support for our local land access campaign, and for Berkshires' small farmers, while you're out and about in the area!
These light, adjustable green caps are ideal for outdoor work, farmers' market outings, and other summer fun.
Visit the Great Barrington Farmers' Market on Saturdays from 9am to 1pm to purchase your cap for $35 or 30 BerkShares.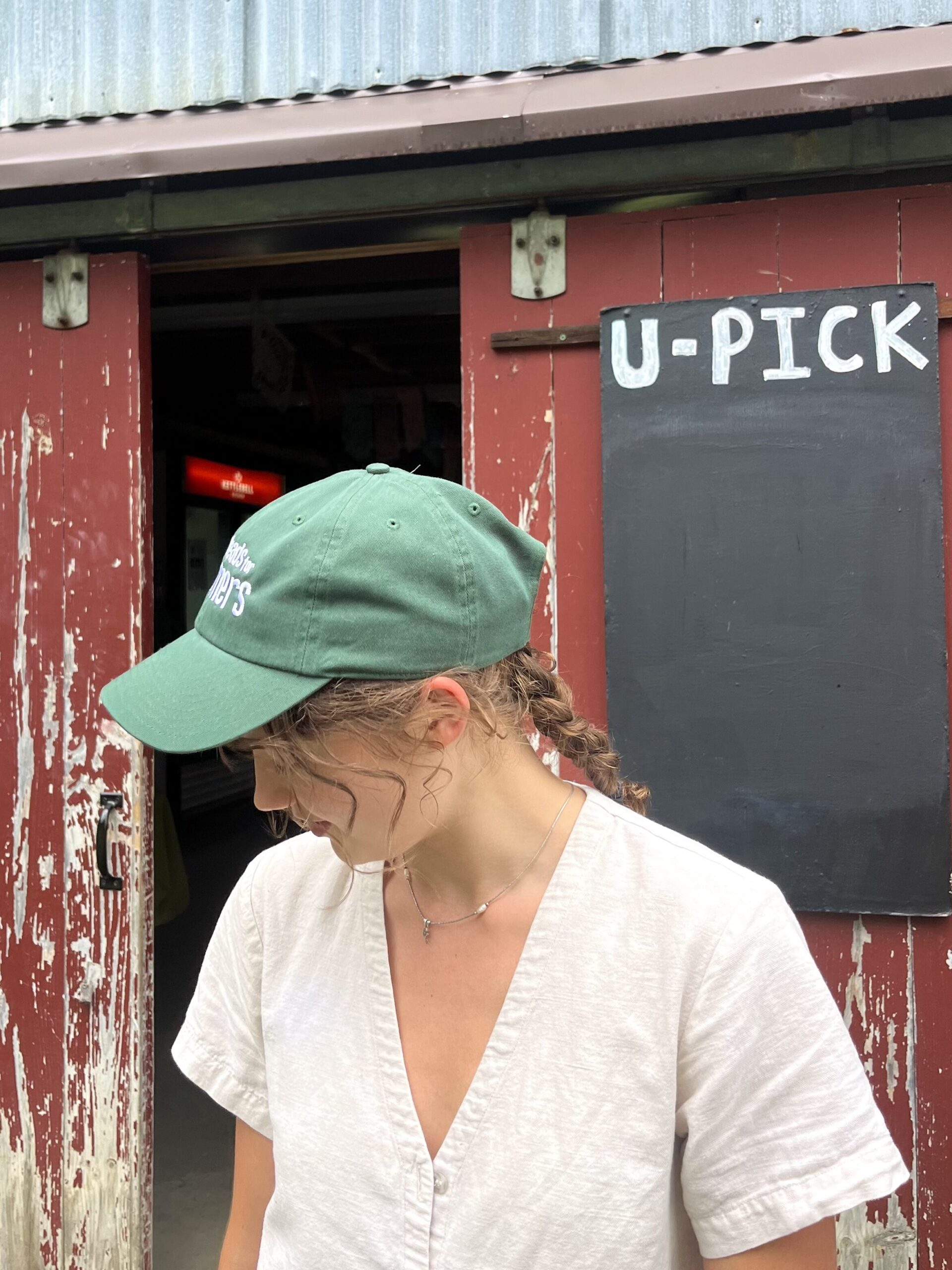 Donations fund future land acquisitions, like our initiative to secure River Run Farm in Great Barrington, as well as our education program.
These limited edition Farmsteads for Famers caps are stitched locally, thanks to Elegant Stitches in Pittsfield, MA.