About the First Site Designated for Farmsteads for Farmers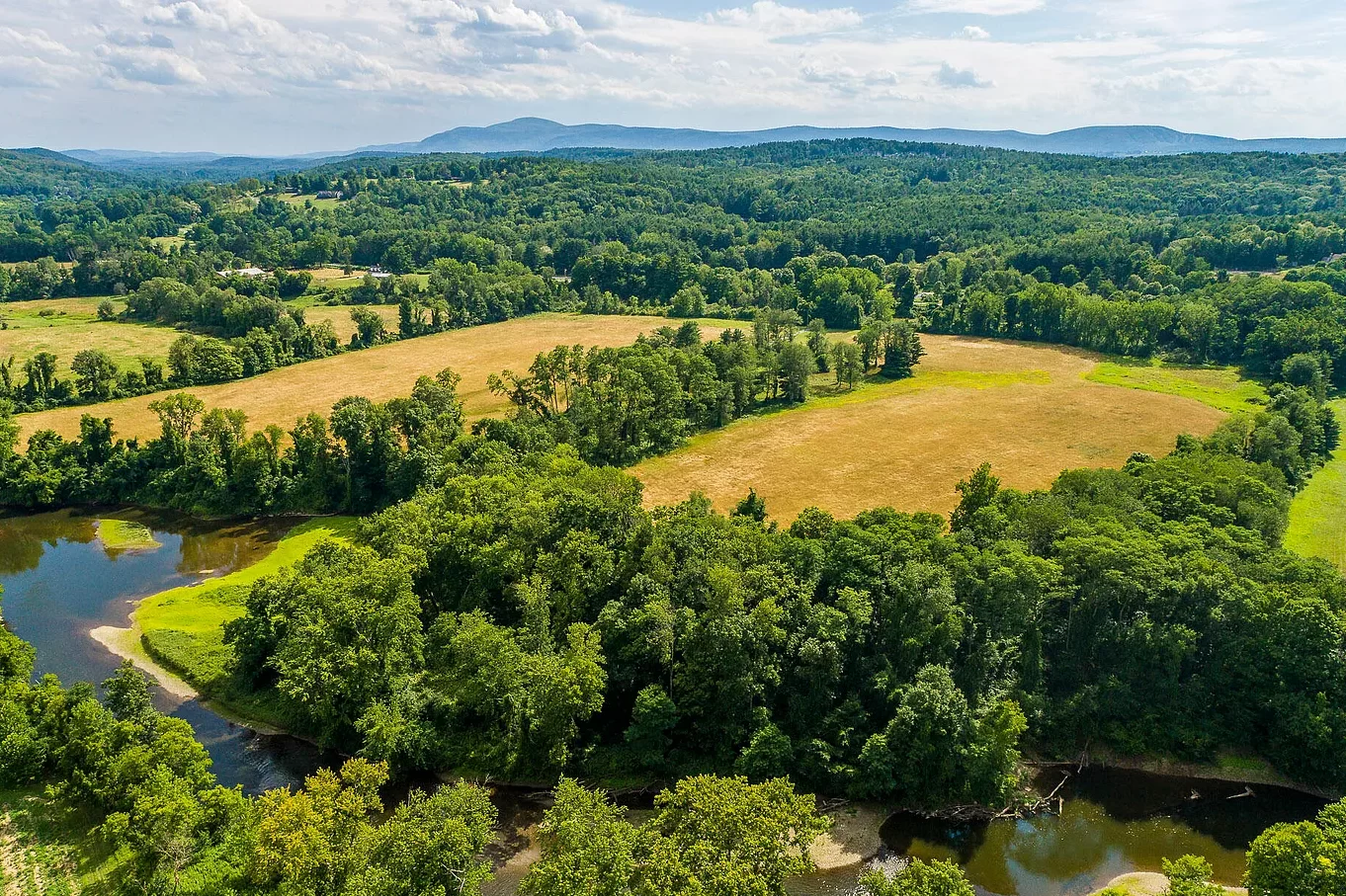 Launched in 2021, Farmsteads for Farmers supports secure, long-term access to land for small-scale farming and farmworker housing, advancing a vision for a vibrant, self-sufficient Berkshire food system.
River Run is the first site to be secured as part of the campaign. This 79-acre parcel of flatland, with a single-story house, is located along the western bank of the Housatonic River, just north of downtown Great Barrington.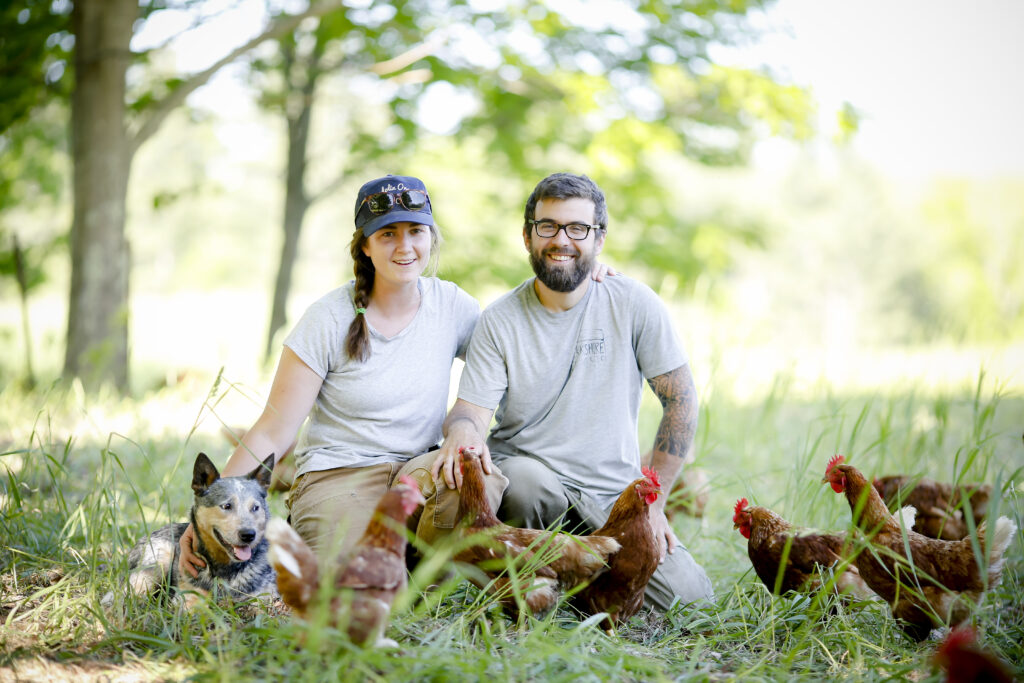 The Berkshire Community Land Trust will secure the site, placing the land into long-term trusteeship, ensuring the farmstead is active and affordable into the future.
Anna Houston and Rob Perazzo of Off the Shelf Farm are designated as the site's new long-term lessees. The flatlands stretching down along the river will allow them to consolidate mobile grazing operations on one site—saving Off the Shelf hours of daily driving between formerly-rented sites.
Securing the site would not have been possible without the help of Jane Iredale. Founder and C.E.O. of Jane Iredale Cosmetics and a prominent area philanthropist, Jane is committed to the Farmsteads for Farmers campaign as a lead donor, and to community support for small farmers.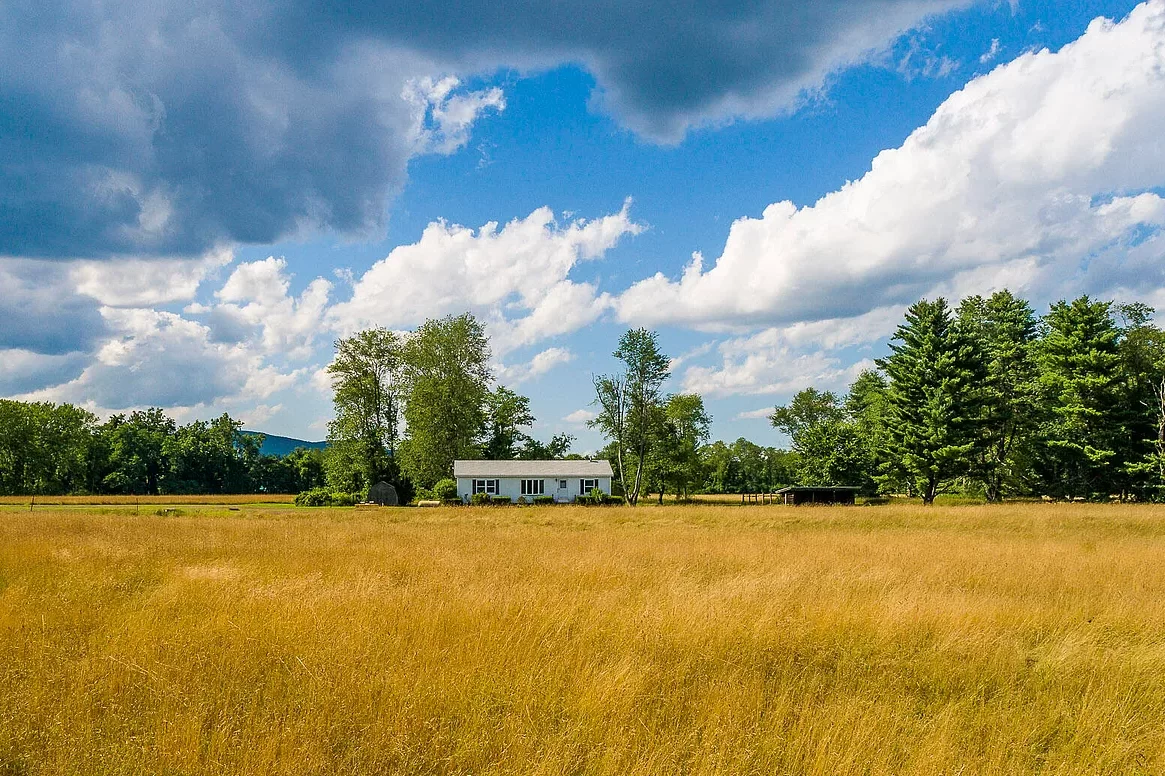 "I feel as though we're uncovering this amazing gem," Ms. Iredale says of the River Run site. "By removing invasive plants, this beautiful oxbow in the Housatonic will once again nurture wildlife. With the help of the chickens and lambs, this once-rich bottom soil will be brought back to life. The house will be renovated into a bright, relaxing refuge: a farmhouse, easy to maintain with essentials like a mudroom, and also a home that enhances the daily lives of those who farm."
Ms. Iredale will hold title to the land while overseeing improvements to the house and removal of invasive plants, gifts to the incoming farmers. The B.C.L.T. is launching the capital campaign this spring. Once funds are raised, the land will be placed into trusteeship, ensuring it remains a working, affordable farmstead into the future.
Raising awareness around land and housing insecurity faced by small farmers
When Molly's Colfax Farm lost its lease in 2021, it highlighted this insecurity faced by many Berkshire farmers, who are essential to shaping a resilient area food system in the face of climate change.
"The Berkshires clearly love their small farmers," says Molly Comstock, area farmer and Campaign Coordinator. "However, many of these farmers access land on short-term leases without security, and we deal with our financial struggles behind the scenes."
The non-profit will continue to educate the public on the innovative solution offered by the B.C.L.T. The success of Indian Line Farm, placed into B.C.L.T. trusteeship in 1999, shows the advantages to both community and farmers:
land debt is removed from start-up costs
long-term, inheritable lease enables farmers to build equity in their improvements.
a resale formula keeps the site affordable for future farmers
"Driving through the Berkshires, we see acres of farmland in production," explains Susan Witt, Chair of the B.C.L.T.'s campaign committee. "But these large fields are often mono-crop commodities, like corn or soybeans, and can involve heavy equipment and chemicals. Protecting small farmsteads is vital for our region's human health and ecology."